One of my favorite holidays is Halloween. Not because of all the candy, but because of Team Fortress 2's yearly Halloween events. What started out as a King of The Hill map and a ghastly gibus quickly transformed into blown-out boss fights and carnival games. They really brought new life to TF2 every year, and the costumes were a funny way to add more spice to the game.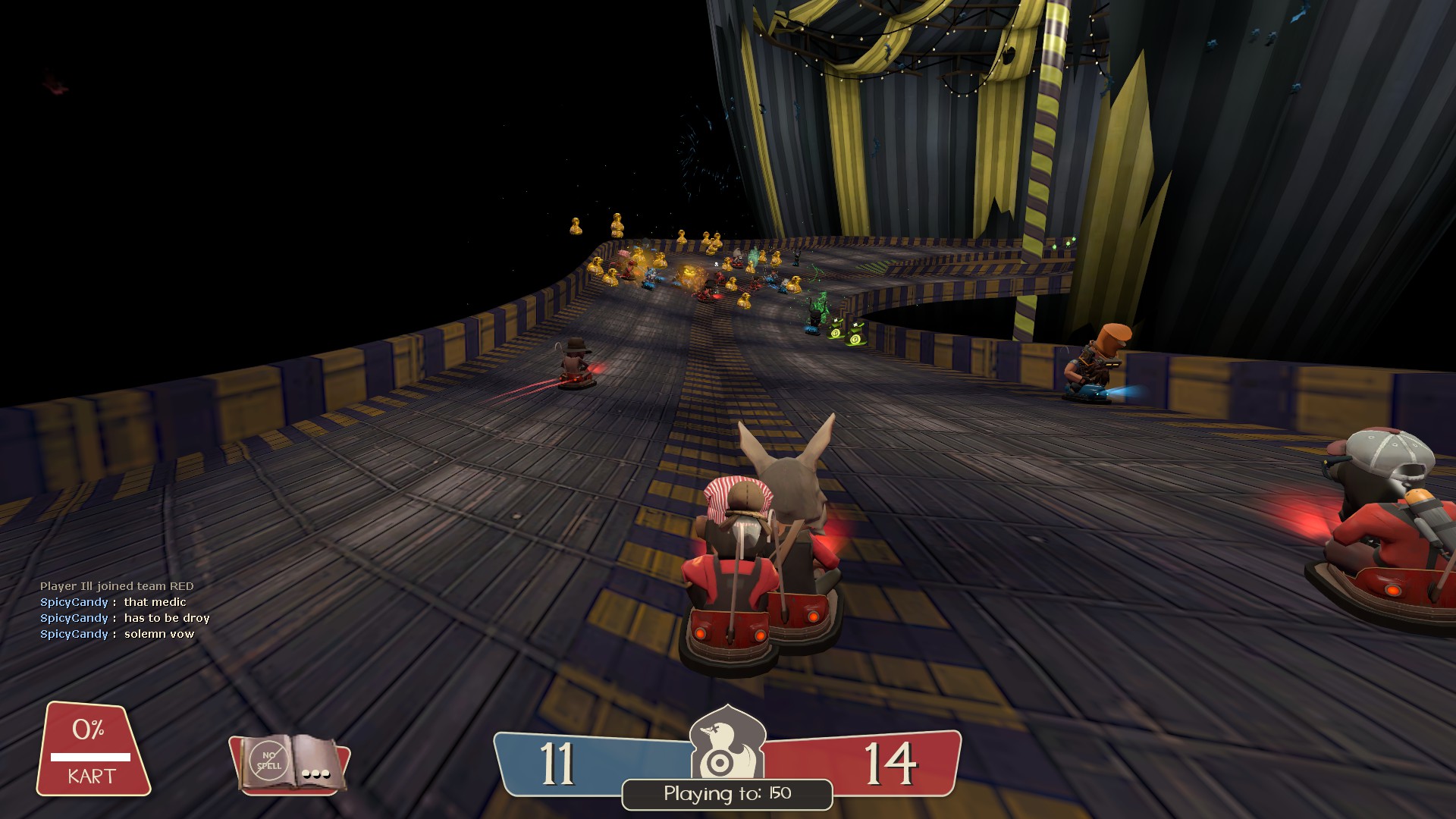 Sadly, Valve has announced that this year there wouldn't be a new Halloween event. They're too busy building the next campaign after the wildly successful Gun Mettle. They don't have the Mann power to do that and a new event. This reminds me of last year's cancellation of DotA 2's Diretide. Actually, I haven't heard anything about it coming back this year...
Anyway, to make up for it, all previous Halloween events will be available and a new update called Invasion has been released. The new update includes four community Sci-Fi themed maps. They go from king of the hill to capture the beer and take it to the UFO. They also added a special 'pass' that you can buy in order to get crates containing items "from another planet". The maps are available to all for free as usual, so give them a try if you're in the mood for some extraterrestrial fun.